Ringing in Spring with a Healthy Plant Agenda
---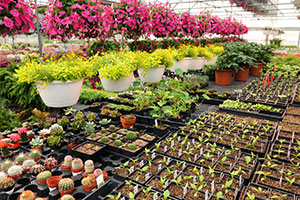 Marching into spring is the focus for most of the country, with warmer climates already planting and cooler regions anticipating a final frost. Garden centers are getting containers and trays ready for sale, while homeowners are planning what annuals, perennials, vegetables, and other plants they'll put in the ground this year.
There's something about this time of year that inspires a fresh start—and that can mean taking a different approach to plant health that's sustainable, water-saving and promotes healthy growth.
From a grower or landscaper perspective, there are best practices to build into process and services that will yield better results for your business and customers. For those at home, why not tap into some tried-and-true resources to make your life easier so you can grow the plants you love without the burden of tireless watering or remembering to fertilize?
What's in store as we move through April?
Getting in at the Ground Level
With dry conditions in areas of the country such as Utah, California and beyond, spring planting is a bit behind, and soil will benefit from a boost to assure healthy plant establishment. The two main ingredients: water and nutrition. The good news is, you can do some helpful groundwork by applying the beneficial fungus mycorrhiza. It's microscopic and essential for all plants to thrive because it supports the root system. While mycorrhiza naturally occurring, the soil in our back yards is generally barren of this important organic matter. To replenish it, you can mix in Soil Moist Organic Blend that contains beneficial bacteria and water-storing polymers that will help the root structure of the plant.
Keeping Plants Healthy for Prime Planting Time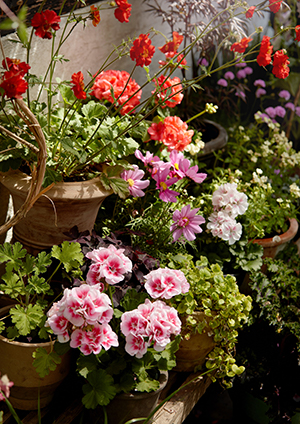 The reality is, plants purchased at greenhouses and retailers have changed hands a number of times before they are stocked for sale. For growers, giving plants a head-start should include integrating Soil Moist so containers and hanging baskets retain moisture during early growth stages and transport. As a homeowner, there are two things you can do to make sure you're getting plants that got a smart start with Soil Moist. Some growers will include a tag labeling plants with soil enriched by the sustainable product. And if you're not sure, you can mix in granules or pop in easy-to-apply Soil Moist Spikes for some extra insurance. The spikes are convenient because you simply push several of them into the container's soil. When using granular product, we recommend using a pencil to poke several holes into the soil, in which you apply Soil Moist. This way, you're set for a lower-maintenance growing season—especially as temperatures heat up in summer and plants get thirsty.
Leveraging Greenhouse Resources
All industries are feeling the burn of a tight labor market, inflation and increasing wages. Meanwhile, with more of us working from home and enjoying our great outdoors as an ideal place to relax, gather and staycation, more homeowners are investing in landscaping projects. At the greenhouse level, this means a greater demand for plants—yet thinner staffing. Using water-saving products like Soil Moist can help those businesses do more with less while delivering a product to retailers and landscapers that will withstand travel and environmental conditions. For landscapers, amending plant beds with a transplant formulation that blends beneficial bacteria and water-storing polymers is a way to reduce callbacks for plant replacements. Plus, there's an opportunity to offer warranties without risking profitability since you know the soil is providing a healthy medium for growth.
Prepping Fall Plant Cuttings
Prepping plant cuttings is an ongoing endeavor for growers, and in March moving into April they're focused on fall annuals like mums that need to get their growing start soon. A healthy, vigorous inventory of plants is essential to business success, but we know in the greenhouse industry there are so many variables that can impact success. Don't you wish you had plant insurance? In a way, there is such a thing. You can boost root establishment with E-Z Root, a microbial-based compound that helps grow new plants from cuttings (rooted and unrooted). The product can be used as a dip, drench in soils or additive in hydroponic systems.
Usher in Spring with Sustainable Practices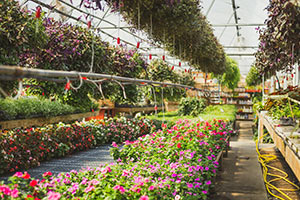 Now more than ever, being mindful of our natural resources and how we expend them is top of mind. Whether energy or water, these essentials are limited. JRM Chemical is doing its part by offering a comprehensive portfolio of professional and retail products that are organic, water-saving and help establish and grow plants. Tell us your Soil Moist story. Let us know how these innovative solutions made your life easier or fulfilled a goal to be more mindful with the way you care for plants. We can't wait to hear from you!
Back to Blog »