Planting Ideas—3 Strategies to Jumpstart Spring
---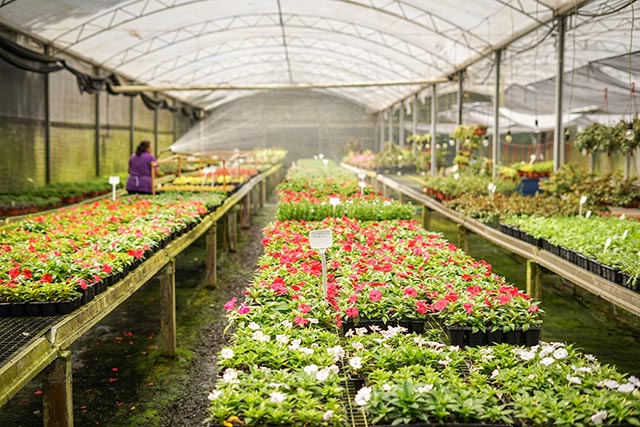 What do winter science experiments, plant cuttings and garden plans have in common? They're all in season as we anticipate spring while finding ways to sow our creativity and germinate outdoor ideas. Now is when home and garden shows are presenting the latest plant introductions, landscaping ideas and products. (We're doing the same—check out our calendar!) Meanwhile, professional growers are continuing to cultivate baskets, containers, and trays.
At JRM Chemical, we know that no matter where you live and what March weather feels like, planting really is a year-round activity. In cold climates, seed starts must happen indoors and homeowners care for house plants—a healthy dose of green inside until we can be outdoors playing in the dirt. And in warmer climates where landscapers maintain properties year-round, the demand for plant healthcare never fades.
Now that the Super Bowl is over, the NBA All Star Game is wrapped up and winter holidays have passed, it's time to really start thinking spring. We've got some ideas for you.
Water Science—Experiments & Arrangements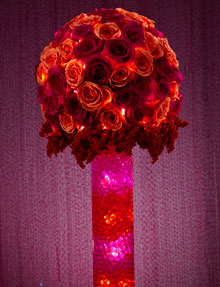 If you Google "water bead experiments for kids," you'll be amazed at the variety of cool projects and young laboratory tests you can explore with a simple batch of Deco Beads. All you do is add water, and every 14-gram packet of colorful dehydrated beads magically fills up into 1½ quarts of vibrantly colored marble-sized globes. For the younger set, Deco Beads are simply fun to squish—and they're entertaining to fidget with, much like the trending Pop-Its. You can play guessing games and bet how much they'll weigh after they're full. The options are as expansive as your creativity.
Deco beads make beautiful place settings. Traditional, round beads in a vase are a centerpiece even without the flowers. But the real benefit of these beads is an ability to "water" live arrangements with colorful beads. Explore the many ways you can use Deco Beads for candle, silk and fresh flower arrangements. Florists appreciate the easy "just add water" appeal of Deco beads, which preserve products, so the floral designs customers purchase last longer. For more ideas check out our Deco Bead videos with Mr. J Schwanke.
An EZ Way to Grow Strong Roots
Now is prime time for growers to assure they have enough plant stock in production to meet consumer demands. And with more homeowners prioritizing the outdoors for entertainment during the past two years, the landscaping industry has been very busy. Plant cuttings that are cultivated into trays or pots, or transferred into containers and hanging baskets, require nutrition for healthy establishment. This is where EZ Root comes in. The microbial-based product is designed to help roots form and grow effectively—and it can be used in unrooted cuttings, too.
Anticipating Spring in the Greenhouse and Beyond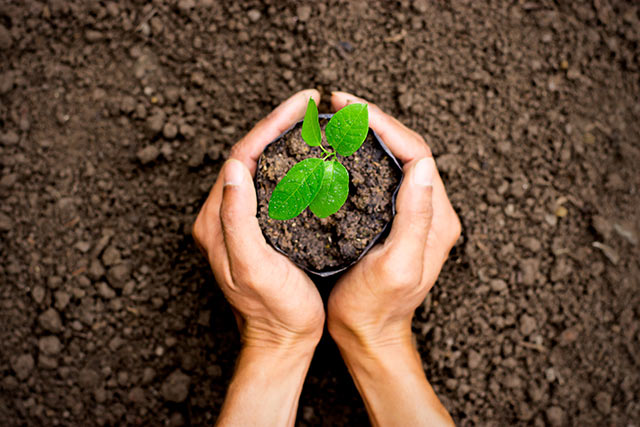 Greenhouse growers have been focused on generating stock for nurseries, landscapers and consumers all winter—and the focus accelerates as we move into spring. Meanwhile, they also are looking for ways to improve efficiency in their greenhouses and reduce the risk of losing inventory because of transplant shock, soil compaction and other issues. At the end of the day, water is an essential element in their process—so if you can find ways to reduce usage and elevate plant health, it's a win-win.
This is where Soil Moist products come into play. It's a soil amendment that can reduce plant waterings by 50%, and it addresses concerns related to transplanting and maintaining all kinds of green house products, from containers to baskets. The benefit for end-users is that Soil Moist stays active in soil for three to five years.
From mats that tuck into containers to granular formulations that mix into soil, there are a range of Soil Moist products, some including fertilizer so you can handle nutrition and hydration. Nurseries and landscaping retailers that stock Soil Moist can direct customers on how to make the most of their investment in containers and hanging baskets with a super simple step: Just add Soil Moist.
Plant Fresh Ideas
This time of year is filled with inspiration and anticipation—soon, it's planting time! And in many warmer areas of the country, the weather is already conducive for landscaping. Tell us how you use Deco Beads at home, and what you've noticed with plant stock and in your own backyard (or indoors) when applying Soil Moist to containers, baskets, in beds and gardens. Or ask us for ideas on how you can reduce water usage and take an environmentally friendly approach to plant care. Contact us any time.
Back to Blog »