Settle into Summer with Smart Watering and Planting Solutions
---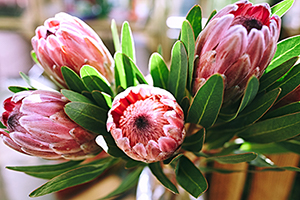 We're on the cusp of summer—prime time for planting, growing, and gardening. Set the landscape up for success before the dog days when temperatures elevate further, and soil tends to dry out. Depending on where you live, the container plantings you prepared in May might be lush and blooming. Vegetables you recently tucked into raise beds are young and full of promise for a healthy harvest. Now is also the time to install trees and shrubs, or reseed areas of the lawn that need a refresh.
Landscapers are full force with fast-growing turf requiring ongoing service and requests for trees, shrubs, annuals and more to fill in beds.
Not to mention, June is a month of celebration for all of these reasons and more as a popular wedding month and time for graduation parties. (We've got some ideas for you.)
Here's what's in store outdoors and in for all things green and growing, whether you're someone who simply loves plants or a professional in the height of the busy season.
Finishing Touches—Containers, Baskets & Gardens
If you haven't already purchased container plantings and baskets from your local garden center or procured plants to create your own, now is the time to finish planting projects so you can enjoy them all summerlong. How are you preparing containers and baskets to thrive?
Soil Moist Mycorrhizae includes a natural ingredient that improves root systems' ability to absorb water and nutrients. That way, plants establish faster and grow stronger. Plus, you'll water less. Simply work the product in to the soil. For already planted containers and baskets, you can poke holes in the soil, insert the product and water it's in. Or you can try Soil Moist Spikes that insert directly into planted containers, baskets, and flower boxes.
>>Tip: Select the right formula for your container, basket, or landscape bed. Soil Moist with beneficial mycorrhizae comes in mixes for transplanting trees and shrubs, gardens and flowers, containers and flower boxes, and a multi-purpose blend that suits all applications. If you're planning to leave for vacation, Soil Moist Mats can protect plants by keeping them watered while you're away.
Grass—Get Growing
Planting grass seed in late spring and early summer is ideal for warm-season grasses because the soil is warm. Generally, seasonal rains help soil retain its moisture—a critical component of germination. Whether you're a professional landscaper or homeowner who likes to take yard matters into your own hands, there are a couple ways to set yourself up for success.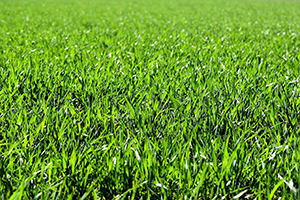 First, you've got the timing down pat with seeding before temperatures really heat up. Next, give seed an advantage by adding a compound that retains excess moisture from water and humid air and promotes lubrication. This saves time and money spent on watering, and prevents reseeding areas that didn't "take."
>>Tip: Soil Moist Seed Coat increases germination of grass and other types of seeds. It contains a crosslinked polyacrylate and graphite compound that retains moisture. Because of this, the seed softens its tissue and germinates faster. Plus, the graphite compound helps retain heat, also a germination benefit. A little goes a long way. Just 8 oz. of Seed Coat treats 50 pounds of grass seed.
Keep It Green
Under-watering is one of the most common reasons for failing plants, trees, shrubs, and grass. Lack of nutrition is another culprit. The "living things" in our landscapes need resources to thrive just as we need water, food, and vitamins. Help is on the way.
When you use plant-based fertilizers, you avoid burning plants. Nitrogreen 13-0-0 is 100% organic and can be used on all plants and vegetables. It's completely water soluble and nutrients are quickly delivered to the root zone. We're proud that Nitrogreen has the highest available nitrogen in the organic fertilizer market. It's ideal for conscientious homeowners and landscape companies that offer organic lawn care programs.
And let's face it, for the most part the soil in your landscape is stripped of the "good stuff" plants need to thrive. It's a natural byproduct of construction and development. When planting, add an amendment that will improve soil conditions with naturally occurring bacteria. Plant Thrive can be used for all plants, vegetables, flowers, and trees.
>>Tip: Water savings is top of mind for many of us, and especially in regions with watering restrictions that limit the days and times when you can irrigate landscaping. Not to mention, resources today are just more costly, so the more you can save the better. You can reduce waterings, increase water efficiency and assure that water spreads evenly throughout soil with Water-Aide. You'll save on the product, too, because just ¼ oz. is mixed with 5 gallons of water and a small package treats 60 gallons.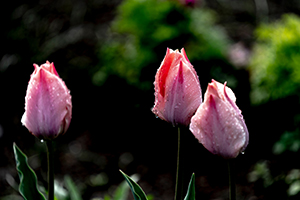 Celebrate in Style
Event planners and crafty consumers love Deco Beads and Deco Cubes, attractive polymers that swell up into round gel beads for floral and candle arrangements. They're most cost-effective than marbles and stones. (We'll add, kids love to use them for projects and play, and they are completely non-toxic.)
>>Tip: Deco Beads and Deco Cubes can also help live floral arrangements retain moisture.
Back to Blog »