Create colorful floral arrangements with water storing Deco Beads
---
Water storing gel beads
This gem of a product creates glimmering floral or candle arrangements in clear vases and bowls. Two styles cover all decorating tastes: Deco Beads for traditional and Deco Cubes for contemporary. Ideal for candle, silk and fresh flower arrangements. Use for weddings, birthdays, parties, graduations, etc.
Easy to use - just add water. Layer your favorite colors for stunning effects
12 standard colors to choose
Each 14 gram retail packet makes over 1 1/2 quarts
Each 8 oz jar makes over 6 gallons of product
Less expensive and more attractive than marbles or stones
Less shelf space needed to merchandise product vs marbles
Available in clear and a rainbow of colors (12 colors total)
Non-toxic, environmentally safe
swells up to more than 1/2 inch
NEW Custom Colors Deco Beads. Available in more than 20 new exciting colors. Packaged in 8 oz jars and bulk pails. Refer to tech sheet # 1503.
DecoBeads XXL
Available in 8 oz jars
clear only color
8 oz makes over 12 gallons of product
Swells up to more than 1 inch
---
12 Standard Colors

---
Custom Colors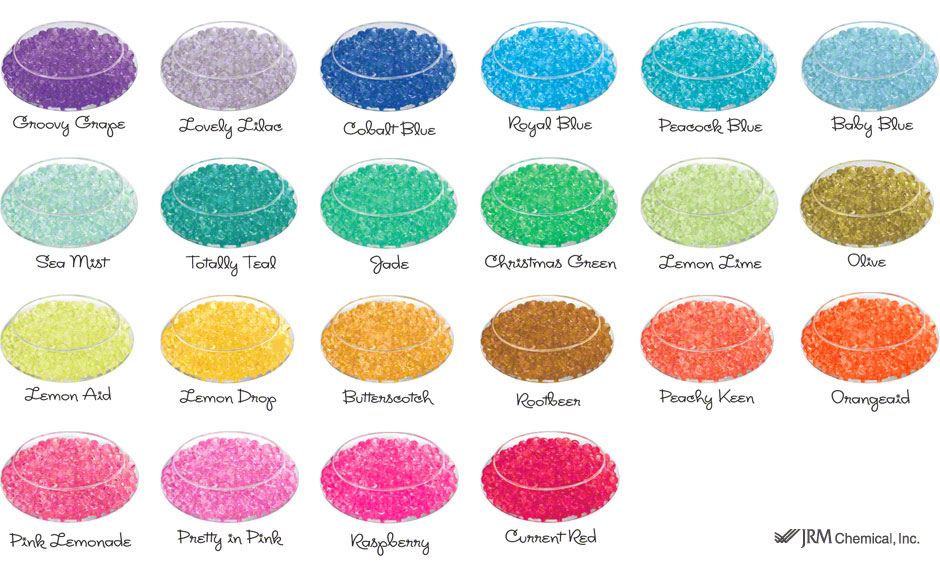 ---
Videos with Mr. J Schwanke and ubloom.com
---
DecoBeads Packaging/Display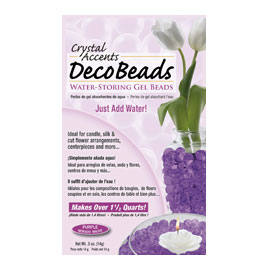 Retail package, makes 1 1/2 quarts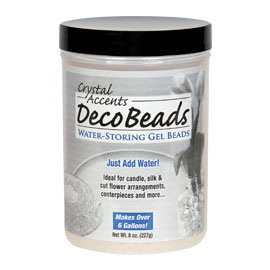 8 oz jar, 12-ct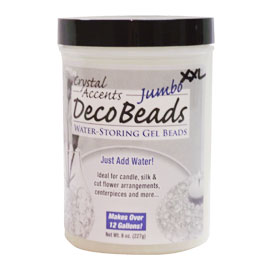 DecoBeads XXL 8 oz jar, 12-ct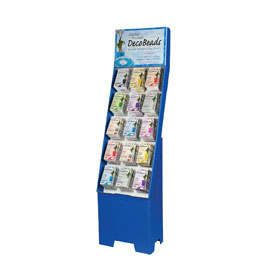 90-ct floor unit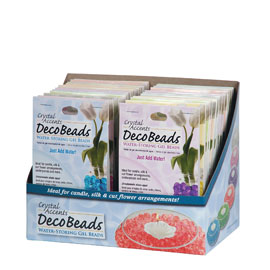 24-ct shelf unit
---
Other Available Packages: 5 lb. pail
Inquire about this product:
Bold items are required